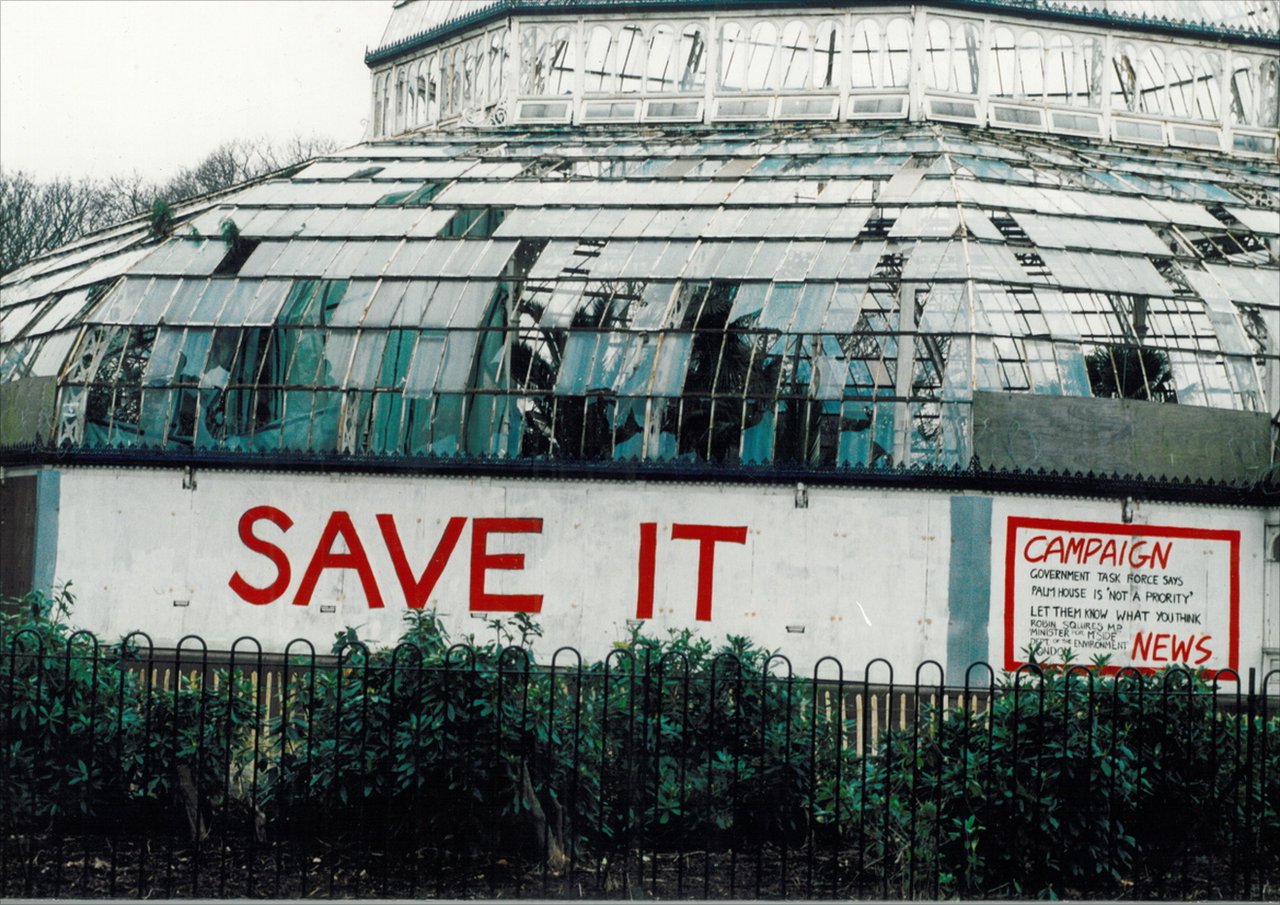 I may have written about this before. But we have this beautiful victorian palm house near us. It is a favourite visit and has such a lovely history. I think one of the reasons that it has such a lovely feeling is that there is a lot of love gone into this building. It is a grade 2 listed building and was built back in 1896. After being bombed in the war and then re-built a little, it  fell into disrepair and by the 1980's was closed to the public as it was deemed unsafe.
In June 1992, a public meeting was held highlighting the dereliction and calling for restoration. A petition was presented to the City Council by what had become the "Save the Palm House" campaign. A public fund raising campaign was established, with a "sponsor a pane" programme generating over £35,000. This led directly to the conversion of Save the Palm House into a registered charity (Friends of Sefton Park Palm House). The Palm House was partially repaired and reopened in 1993. It was fully restored at a cost of £3.5 million with Heritage Lottery and European funding and reopened in September 2001.
It is now simply stunning and is often used for events and weddings. It is so pretty and one of my favourite places. One of the things about the people of this city is that they love their city and they will get behind something that is important to them.
The palm house is evidence of that, that is for sure…
I have photographed it SO many different times. One of the first professional jobs i had was in the palm house, in the evening and with not much light. yeah was a baptism of fire. I climbed the little staircase that takes you up to the top of the palm house to try and get an overhead shot. There is a little gallery at the top of the dome. But the ladder started to wobble and got the best of me!! It was an evening ill not forget.
This is one of my shots from that night: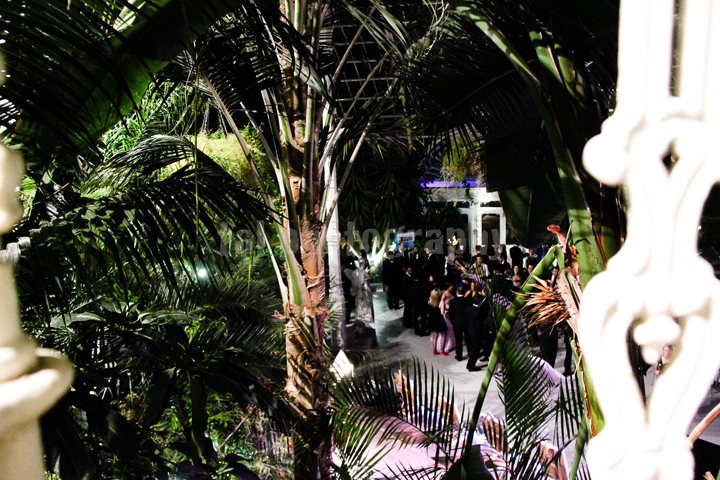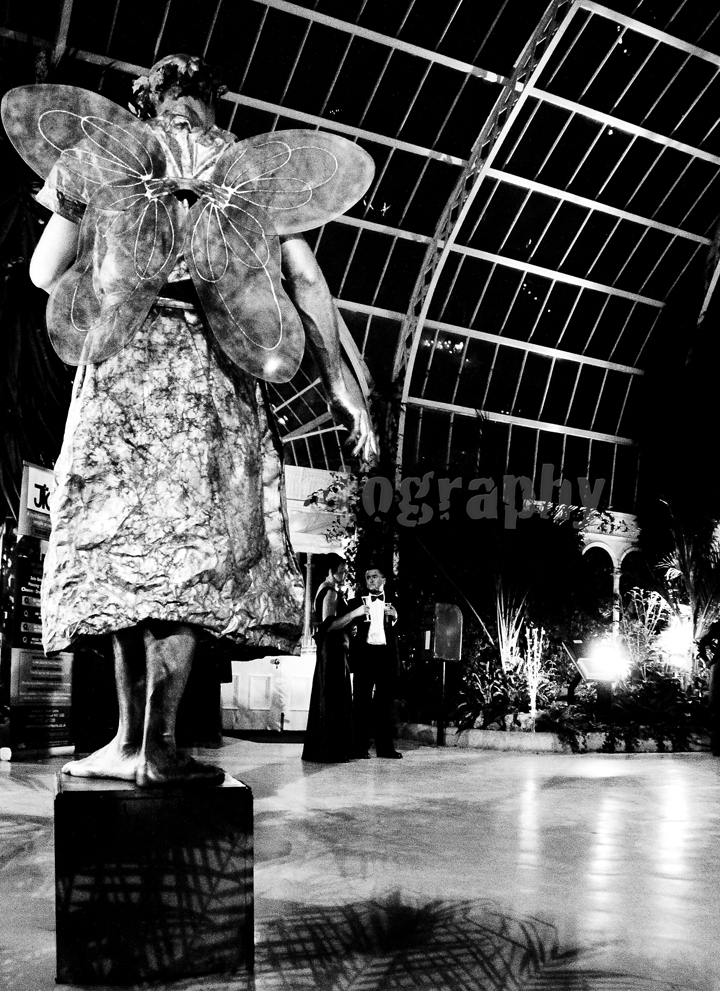 Ha! looking at those images now makes me realise how much i have changed as a photographer. I wont forget that fully grown angel statue and his hairy legs though!! 😉
We often just nip out to the park and the palm house at the end of the day and before the kids went back to school and all the christmas decorations came down we did just that and it was all pretty and lit up with fairy lights and a jaunty little christmas tree in the doorway (that was actually tied down- bit windy i guess!) It was getting very dark as we left the park and i only had my little camera with me and i fiddled with the setting so that i could let in a max amount of light to get the blue in the sky. It could really do with a tripod to be honest because the shutter was slow and really it was beyond a hand hold but they kids were already yelling at me to hurry up…they get quite used to mama dragging her feet and taking lots of shots!!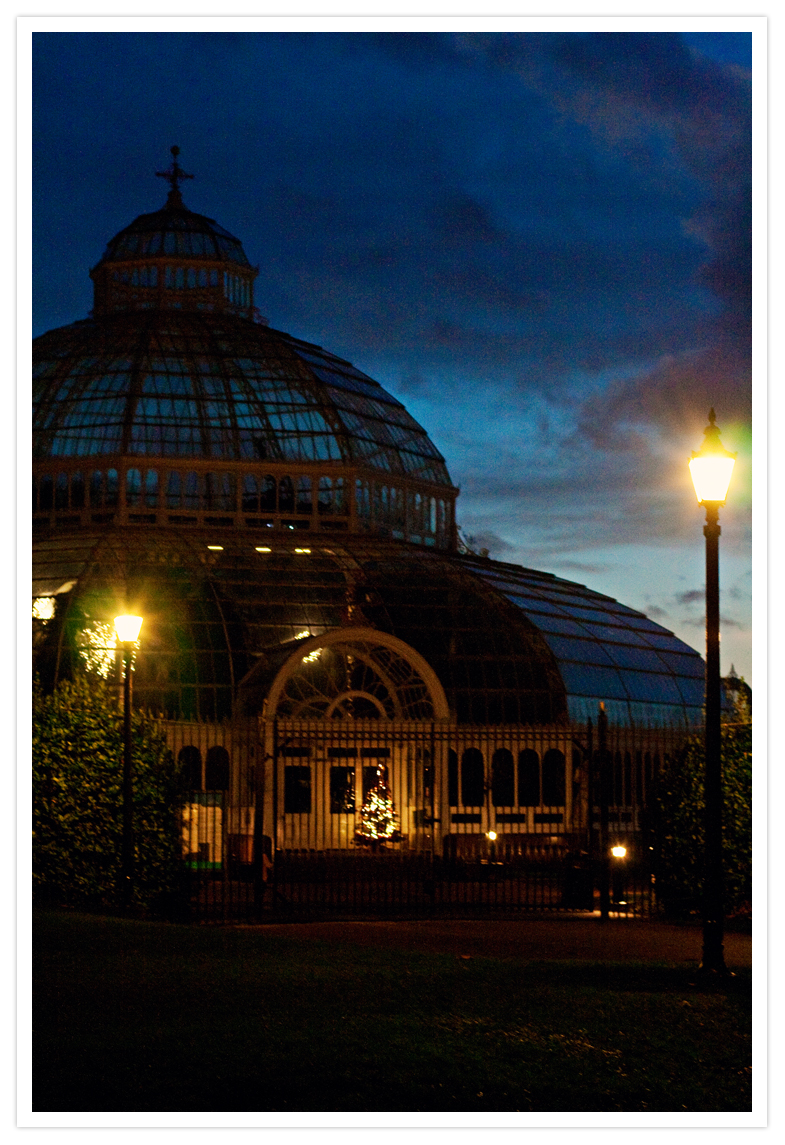 Then we played a little with some 'fill-in' high sync flash techniques….the kids always come back on side when they are in the pictures!! (btw for the photographers out there, this image below is just taken with a entry level DSLR and the little on camera flash that it has!!)