a long time ago..i used to ride.
Like. properly.
I competed, taught kids to ride, worked in numerous yards with some brilliant people and with some total numptees. But horses were my passion and my plan for a long time. I was lucky enough to be able to pursue it for a massive chunk of my young years and into my twenties. Largely because of my incredibly supportive parents who were very long suffering and allowed me to get 'into' it.
Seems like another life now, really it does. There are few people here that would know that i used to spend my days teaching children to do rising trot and how to do a round the world! Funny how things change. Recently some friends of ours have bought their daughter a horse and the kids have been asking and asking to go and see it and finally on the day before they went back to school we went to see the new arrival!
Funny what you remember isnt it and its always the smell that takes me back. That molasses mixed with sweet hay and shavings smell. After so many years of it being my everyday routine those familiar things will never be too deep in my conscious im sure. I dont really know what happened to make it all disappear. I moved here and away from the countryside, away from home and where my ponies used to be and that was it. Life happened, work, marriage and kids and there wasn't any space for horses physically or emotionally.
Hanging out at the yard for the afternoon I was reminded just how good horses are for little girls and boys. Learning how to look after an amazing creature that can bring stack loads of fun and exercise and keeping them away from One direction obsessions!! Nothing wrong with having horse and pony posters all over your walls!
My two older girls are so loving horses, they even got to have a little go on this pony. A little walk and trot is quite enough for any beginner…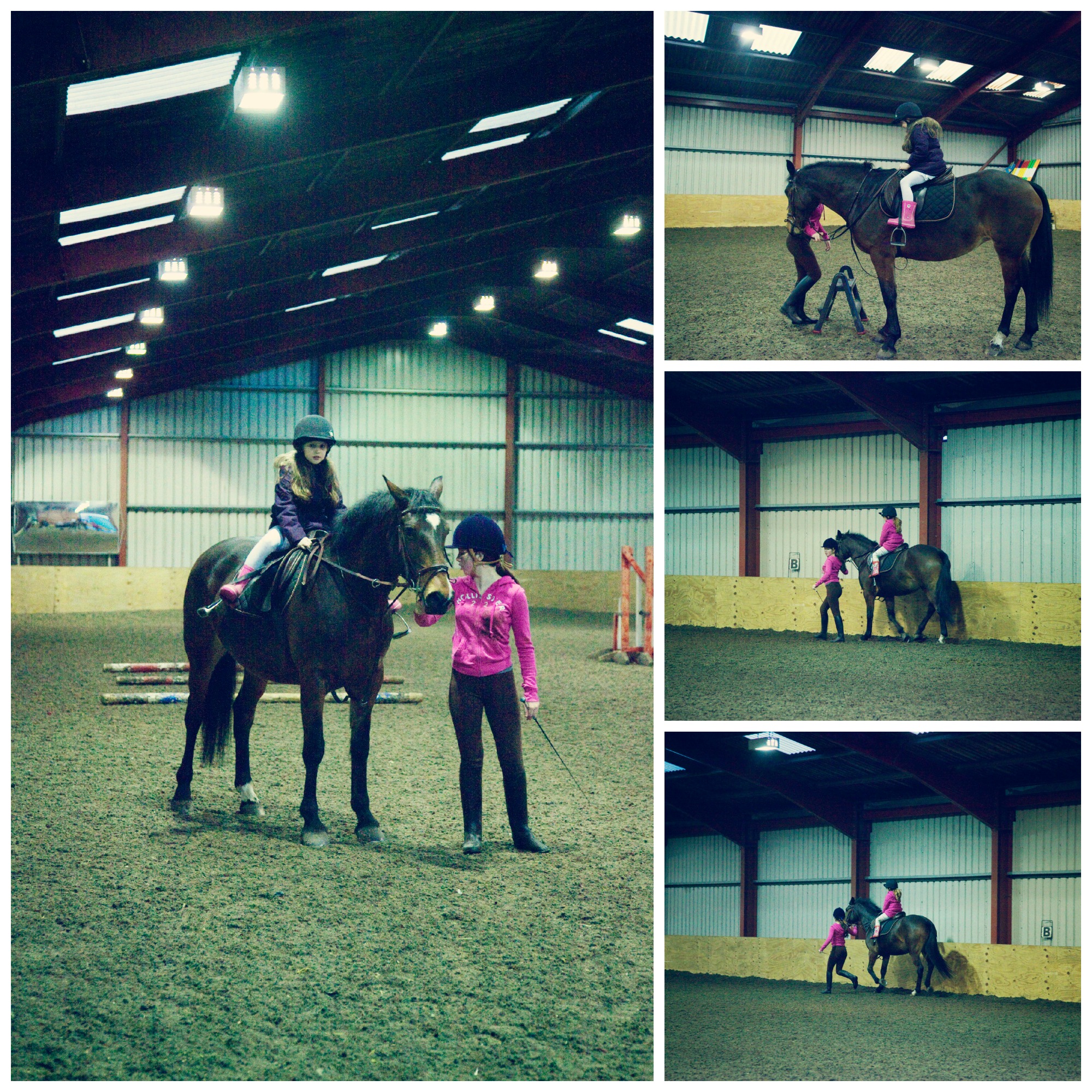 and of course the old girl couldnt resist having a go..i was actually forced into it my the kids and couldnt walk properly afterwards for days!!..i was a little bit hindered by the hat i borrowed which was falling in front of my eyes all the time!! i think my head must have shrunk!

🙂