Fast moving water is always great to photograph, especially when it is bouncing off something else.
It can be in a pond or even just off the grass as your wee ones throw water about in the garden. To capture fast moving anything you want to consider your shutter speed.
The speed your shutter can fire at is dependent on the camera you have. Unlike aperture which is all about your lens. Shutter speed is an ability within your camera body itself. I have written other posts on shutter speed before which you can go ahead and read if you would like. But this isnt so much a tutorial as just an excuse to share some shots. Water, like fire, is one of those things i could just sit and watch for ages. I also thought i would  share my settings for these images. I think people like that. I have noticed that people like to see the numbers and work out how they might replicate it.
So here we are:
You would need to be working your manual settings and the first two shots were essentially shot at a Shutter Speed of 1/6400. F stop (aperture) of 4.0 and my ISO was 250. So thats 1/6400, f4.0, ISO 250.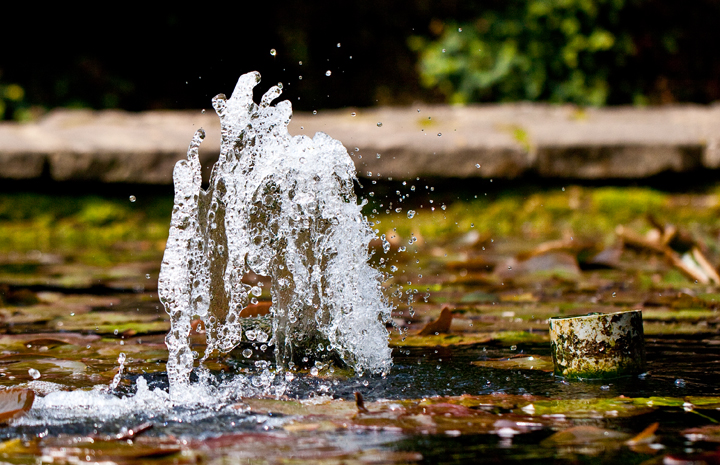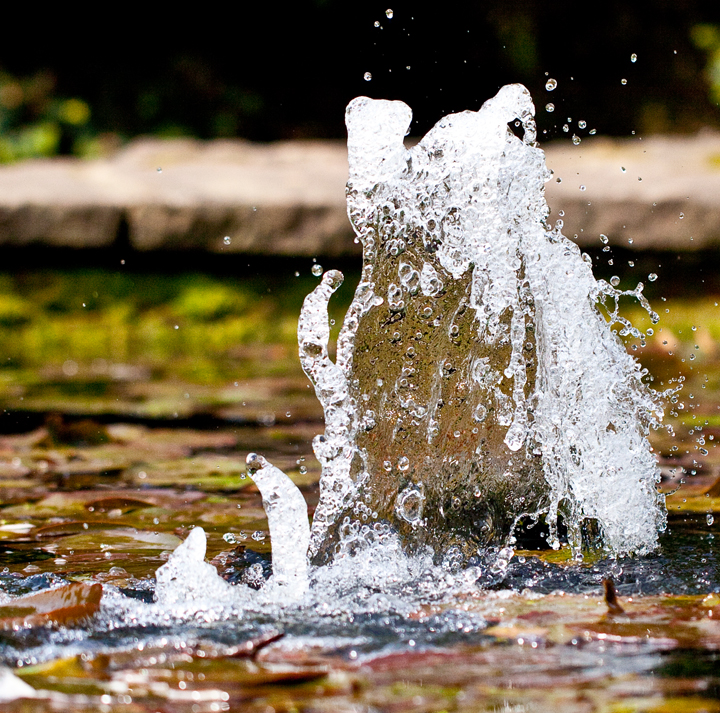 These last two I went a little bit faster on the shutter speed to 1/8000, f stop remaining the same but a big change in ISO now up at 1000. Outside on a very bright day using super fast shutter speeds means that either you have to open your aperture wide or crank up the ISO or sensitivity to the light to allow enough light to hit the camera's sensor. Having a shutter open for one eight thousanth of a second is not going to let a whole lot of light in of itself so it needs a bit more help ! So thats 1/8000, f4.0 ISO 1000.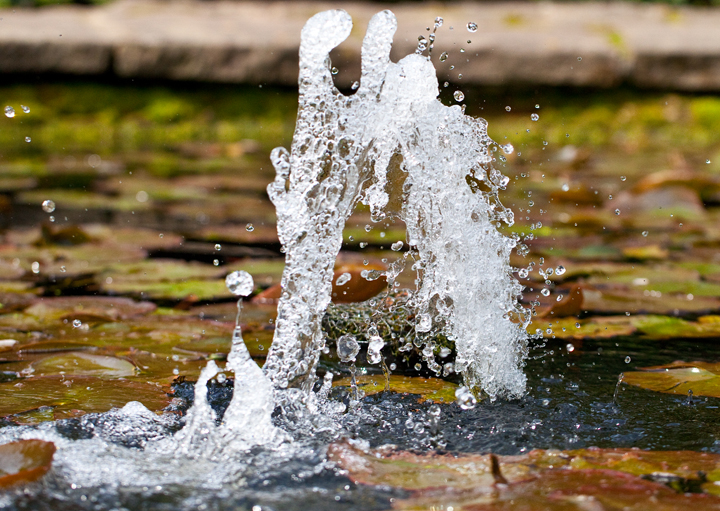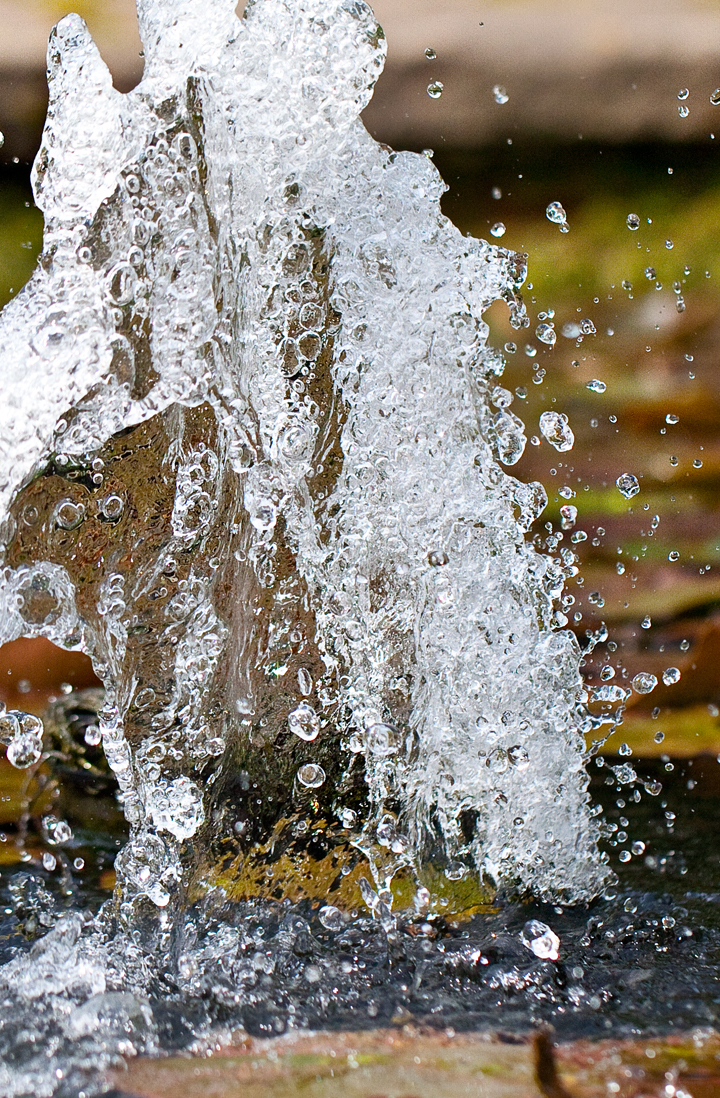 I have gone on in other posts about the three dimensions of aperture, shutter speed and ISO and those posts are in my mamarrazi bunch of posts should you fancy having a browse. But really I just wanted to share some really cool images of water. Because it really is amazing isnt it! 🙂
Included this week in B is for over at Grappling with a box of frogs 🙂