This week i am linking in with the very lovely older mum in a muddle and her #oneweek meme. I have also done her link in the summer and the autumn. Its great to focus on some good and great parts of the season. I really enjoy it. After yesterday and my moaning about the weather..i thought i would focus on some nice aspects of the winter and the things that i love about it.
I think one of the first things my OH and i spoke about when we met in a little wine bar all those years ago was a mutual love of the mountains and snowsports. Our views have divided somewhat into him being a wild, and gnarly 'ill snowboard all day and ride the hardest slopes till i collapse in a heap' type and me more of a 'ill have a little morning jaunt to the slopes and then relax in my chalet in front of the fire'  🙂 I guess when we were in the very little baby stage we never really thought it would be possible to take the kids but then…
The first time we ever thought that skiing could be a family holiday was one snowy day on a hill just outside of the town. It was just after christmas and there was a couple of snow days.
We had missed the opportunity to buy a sledge and every.single.one for sale in the city had gone and we had some very disappointed kids on our hands. We learned that bin lids don't slide well, neither do bin liners, plastic bags, trays or old bits of wood. Wrecking our brains we suddenly remembered our snowboards lying dormant in the loft since our honeymoon. We got them out, took off the bindings and sat the kids on them and watched the fun unfold. You know even a loftballed, unwaxed snowboard goes way faster than any sledge! They were a hit!
The OH and i exchanged a look 'they are ready!'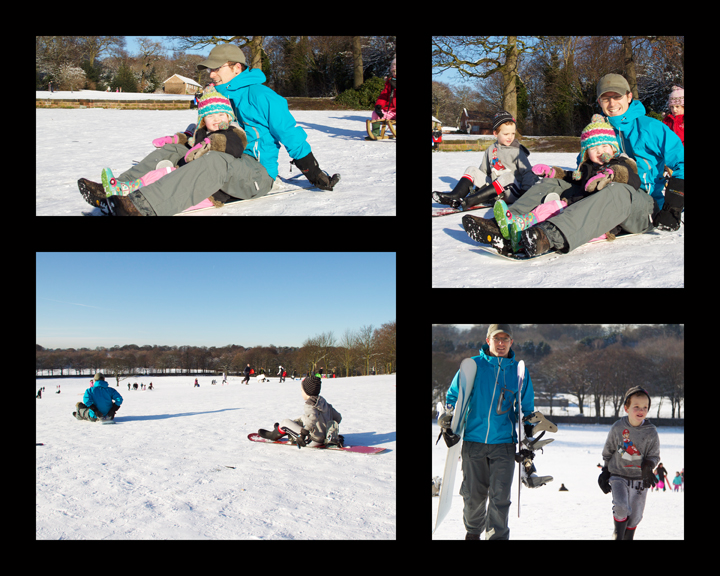 So we embarked on what was the first of our two skiing holidays to France.  The kids LOVED it. They picked it up so quickly it was enviable really and are still very proud of their e'cole du ski badges. We havent managed to go this year or last. Skiing holidays are so expensive and actually for a holiday for such a large family that are not on a super duper high roller budget it can be a struggle.
It worked well for us too as my OH got to have a gnarly off-piste day with a pro-snowboarder and i got my sun and mountains..and dusted off the snowboarding legs again. Just a little bit mind 😉
Its all good. Snow + Sun + Mountains + Apres Ski = a great way to enjoy the winter!!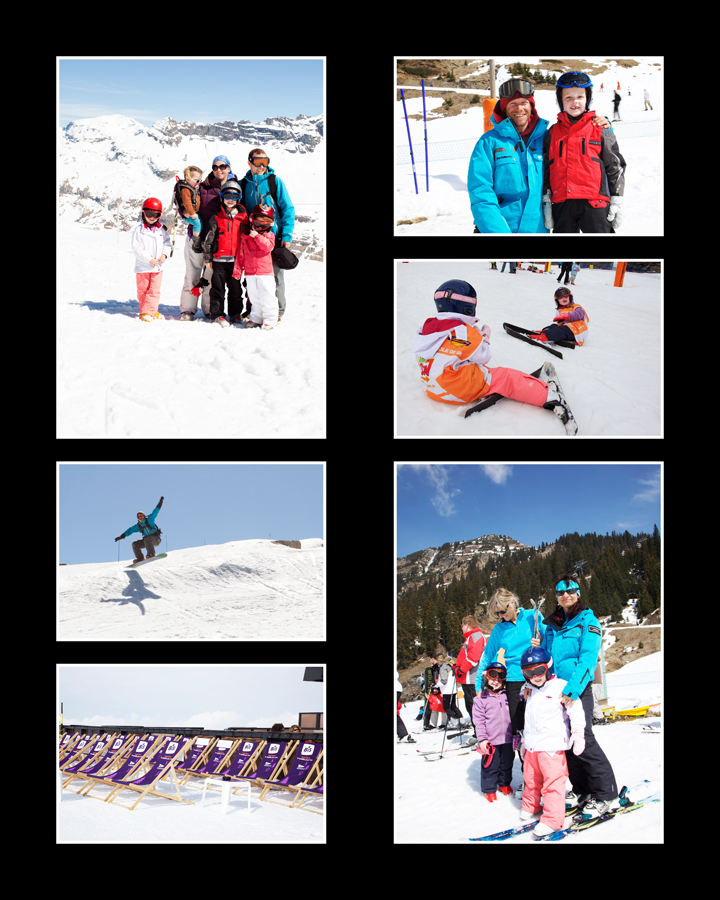 Follow: