I have a feeling that throughout the summer there is going to be a lot of my Country Kids that feature bike rides. We have really discovered what fun it is to ride as a family lately and i think a lot of that is down to the fact that the older kids love the independence. The younger ones get to come along without us worrying if they are going to moan and whine about getting tired. So everyone can keep up. I got a fabulous birthday present from a friend of mine of a funky on the front basket for my bike which makes carrying the essentials, juice, wipes, biscuits…that bit easier!!
It is also ticks the green and cheap day out for kids box which is SO important to us at the moment. Saving the pennies is high on our agenda and once you are set up with bikes and a packed lunch you can set off for the day and it not cost more than maybe an ice-cream. Little note..i know its not PC but the golden arches are SUCH good value for ice-creams. We can get the whole family an ice-cream for less than a fiver. You wont get that from an ice cream van!
The other week we went  for an impulsive  trip to New Brighton promenade. It was getting towards the end of the afternoon so the sun was quite low but the wind was up so it was a little on the cool side as well. I really love 'proms' when it comes to cycling with the kids. It is so flat and easy going for them that they can literally cycle for miles without realising it. We set our sights on getting to the lighthouse and off we went.
The only down side to being beside the sea was that occasionally we came across areas of sand and i suddenly discovered how hard it is to ride a bike (and stay up) when riding on sand!! Also it can be pretty windy by the sea and one of my girls did struggle a bit as we were cycling into the wind. Made for a fast ride back though!!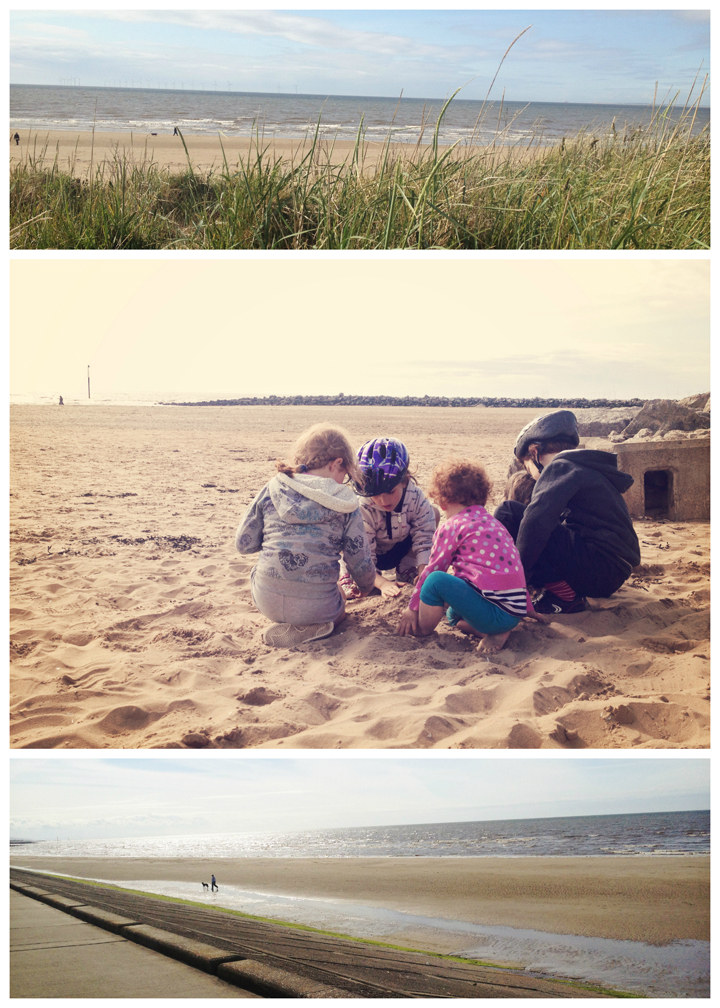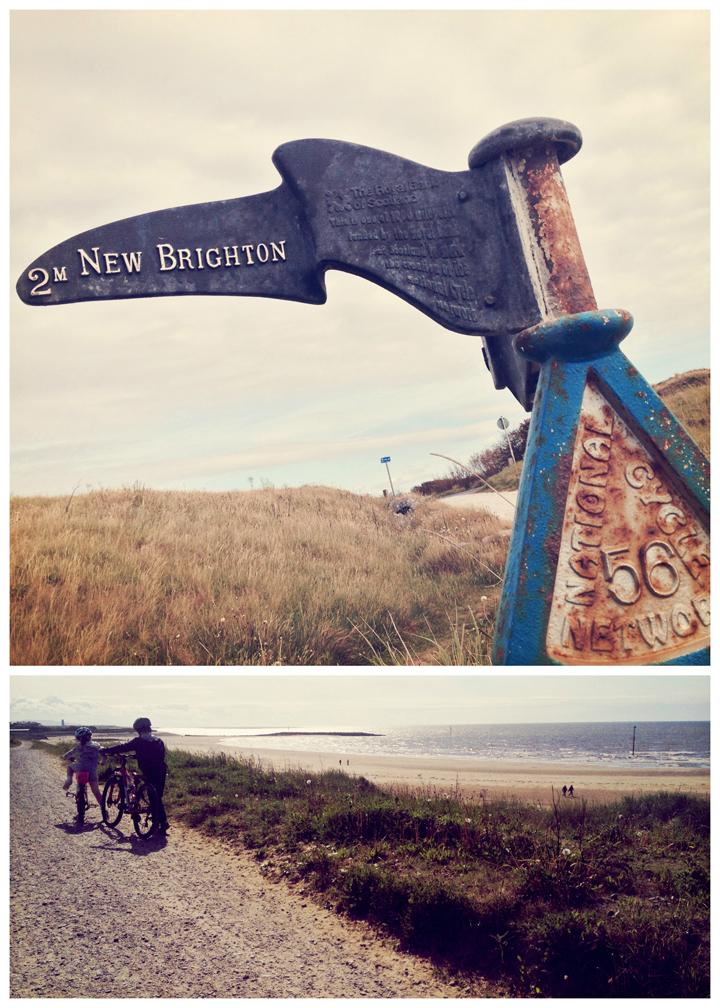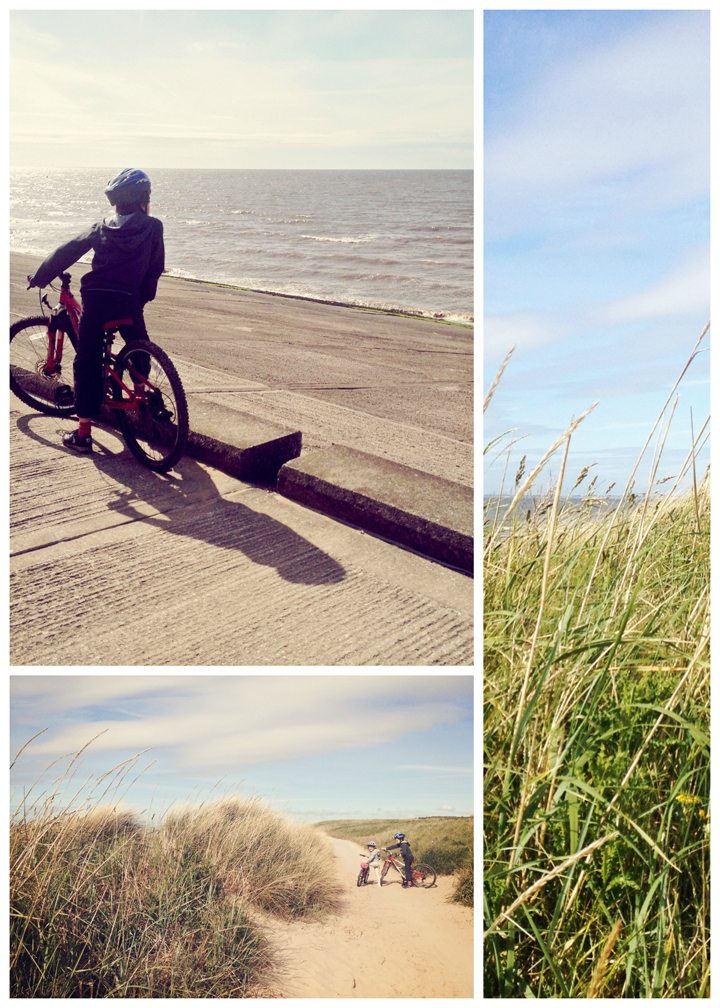 Follow: