Back in the early months of summer we got invited to go on a little sneak peek visit to the Sea Life Centre in Manchester. I was really excited and of course in the school holidays it was a lovely idea for a day out. My kids are really into the living world, especially my older girls. So they were really excited to see what they could see at the Sea Life Centre.
Sea Life Centre is situated in the Trafford Centre, which is super easy to get to and park, which is very important! When you go in, its a bit like going into a underwater world. Waiting in the reception area, which when we saw it was a little bit under construction you got a real sense that you were waiting underwater to explore. It has a real sense of the ocean, the sounds, the little tank full of brightly coloured fish and your map of what to expect. We also got to bump into a celebrity. The lovely Alex Winters who presents on Cbeebies. My little ones were a bit star struck and despite being with his family he was charming and warm to the girls.
We journeyed into little ocean-side theatre to watch a presentation about a majestic giant turtles, which was an wonderfully creative session using lighting! I really enjoyed this part, it as sort of magical.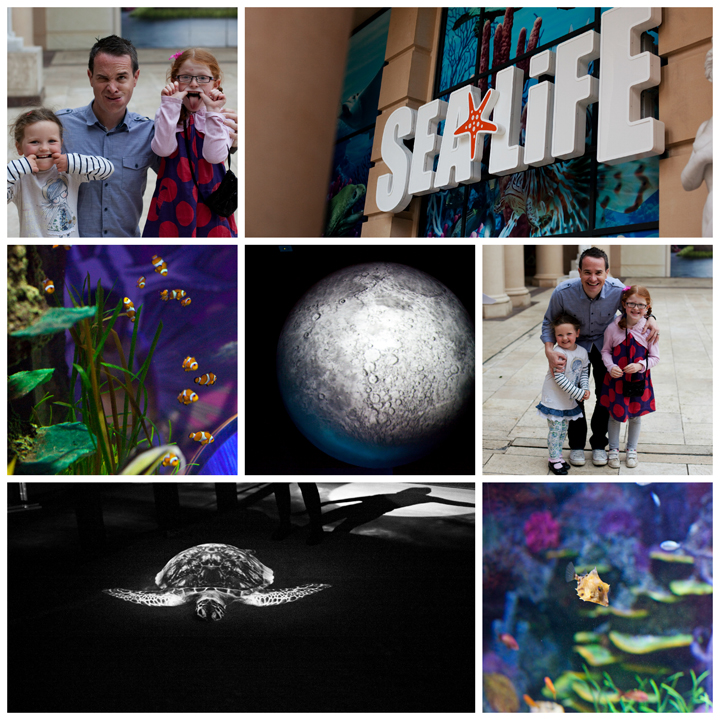 We took off round the rest of the exhibits, passing through the amazing school of fish swimming round and round our heads, which was enchanting. Then chasing the Rays around the tank. Wow those fish like to swim. We spied the fabulous tank with a certain bunch of famous Pixar fish all hanging out together. 😉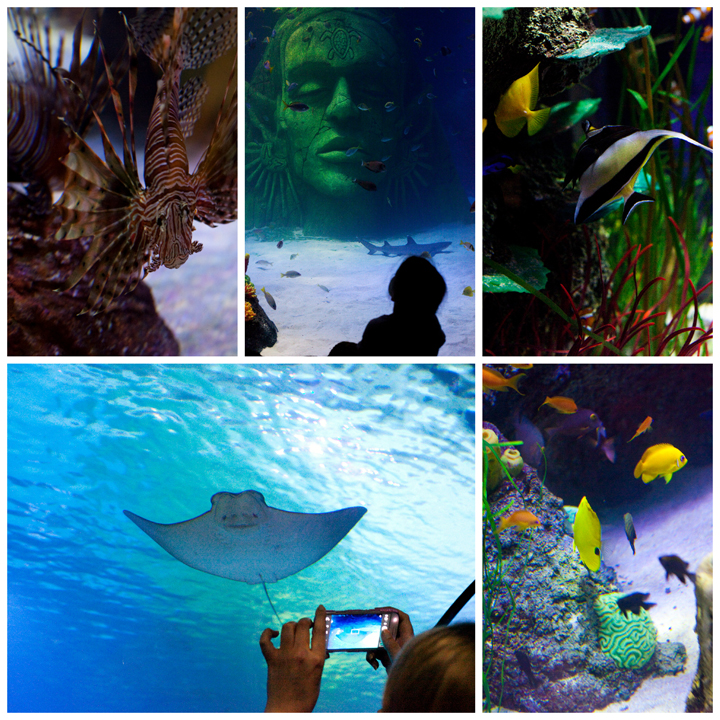 Then we discovered the much anticipated Ernie the turtle, who the kids were really excited to see. Chatting to one of the very friendly and knowledgeable helpers I discovered that Ernie was only a baby. Thats one BIG baby!!
Also we discovered that most of the fish there are little babies and are introduced to the tanks at that age so that they are well used to living with all the other species and that there are no little 'dinner dates' between any of them!!
My little daughter discovered this little hidey hole that Ernie was liking, we watched him for a while and he seemed to be wedging his fins..feet…?…into the hole and just resting up. Pretty good for a picture! Hold still for your close up! 😉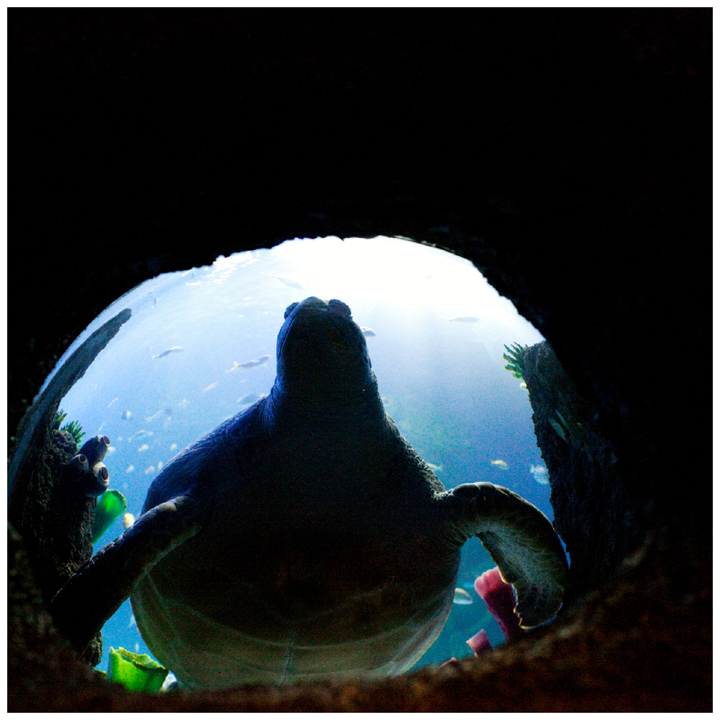 There is a fun little under the sea soft play area and some fun interactive learning stations and of course a shop with some really fab soft toys!! My kids love soft toys! Sadly it wasnt quite finished when we saw it but we will no doubt be back 😉
The last bit was probably my  favourite really. The kids got to handle little sea-shore critters. Some crabs, snails and little starfish. My kids loved this and were almost diving onto these poor unsuspecting water dwellers!! The animals get rotated so that they have more days off than days on show!! Which of course is a really good thing!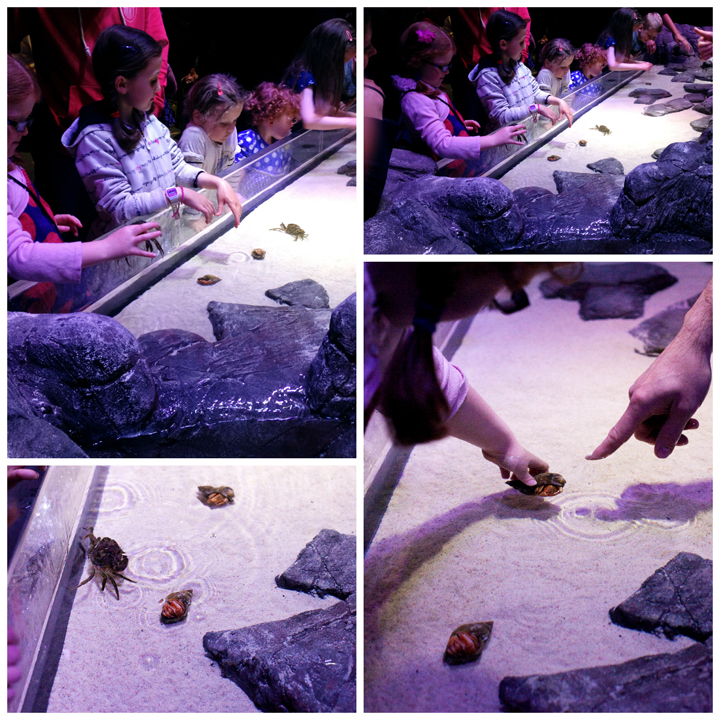 It was a lovely couple of hours and all the kids enjoyed it. As it is open now as an attraction you can look on the website and see what times the talks are and tailor your day there to suit your interests. There is also the fabulous option of going diving in the big tank with Europe's first Sea Bed Walk and really get up close and personal!!
We were invited as guests to a sneak peek of the sea life centre, all opinions are my own.