Do you remember them? The teengae mutant ninja turtles? They are having a little bit of a comeback aren't they it would seem.
So i was happy to be offered a BOX set of the entire season i as a giveaway on the the old blogola. Perfect for this season of giving! So if you have a little turtle fan in your house do have a go and enter!
Get ready to relive all the nonstop ninja action in this awesome boxset that includes all 26 episodes of The Teenage Mutant Ninja Turtles. Straight from the sewers they enter NYC and face forces of evil beyond their imagination. Join the four crime-fighting brothers Leonardo, Raphael, Donatello and Michelangelo as they take down robotic kraangdroids, mutated villains, and the merciless leader of the Foot Clan, Shredder!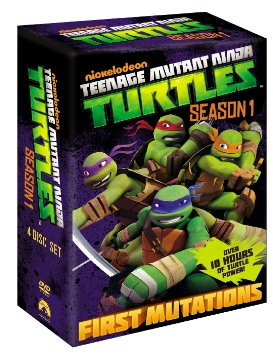 Follow: