Funny isnt it how the end of a year can make you very reflective. It seems to make us all look back and review. Maybe its the endless review programmes, or the adverts that flick us through the events of the year. But we all seem to do it.
There are a few things about this coming year that i am both excited and scared about….But recently i have been thinking a lot about my blog and where it is going, what it means for me and why, in fact, i started doing it at all. A conversation i had with another online blogger recently bought it all back to me. The reason i started blogging, one of the big reasons behind my interest in photography and my passion for telling stories.
It all started with this: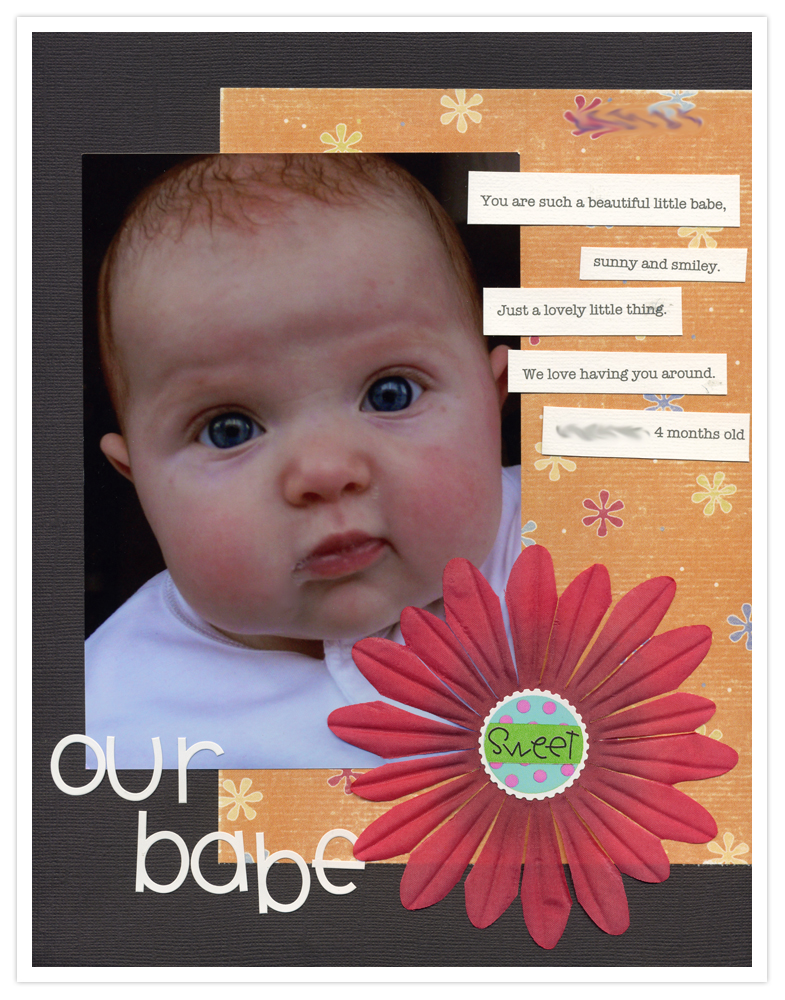 This is a scrapbook page and for me, this is where blogging began. I was interested in telling my kids stories and influenced by a friend I took up scrapbooking. Telling stories, through photographs, words and embellishments. Pretty soon i was scouring the american craft sites for good import deals on scrapping supplies. I captured moments of my kids lives in paper and print and filled albums with them. This is just one example of one of the pages i did. This is my sweet girl who is turning 8 in a few days time. EIGHT!  She was a few months old and this was around the time when i started my blog read by my OH and my mum back then!! : )
Back then I was inspired by some incredibly talented scrapbookers…all inspiring but all over the water in the States.
America has a huge scrapbooking industry and some of the very popular girls who do it properly make their living out of it. I was inspired in particular by this lady Cathy Zielske (i have two of her books!) who not only did i think her clean and simple approach to design knocked the socks off pretty much anything else out there. I knew that we would be friends, she was my type of person. Adored her kids and OH but also knew the significance and peace in getting up half and hour before the alarm just to have some time alone. I liked everything about her. She took amazing pictures, often in black and white and she wrote incredible stories and memories of her kids but not only that, she wrote about the importance of documenting you. Putting down on paper what made you, mama, tick. Cathy wrote about her addiction to coffee, her new love of running, her favourite book…She photographed the small parts of her life that she treasured. A pantone mug, a window seat, the first bloom after snow and I lapped it up…
I used to blog about it, share pages online and get feedback from fellow scrapbookers. I made friends. I discovered linkys (although not sure they were called that then) that were new then, like the photo-a-day challenges and the 'word for the year.' Things that are around now in different formats and hosted by others but nevertheless started, for me and many others, in the slightly chintzy world of scrapbooking.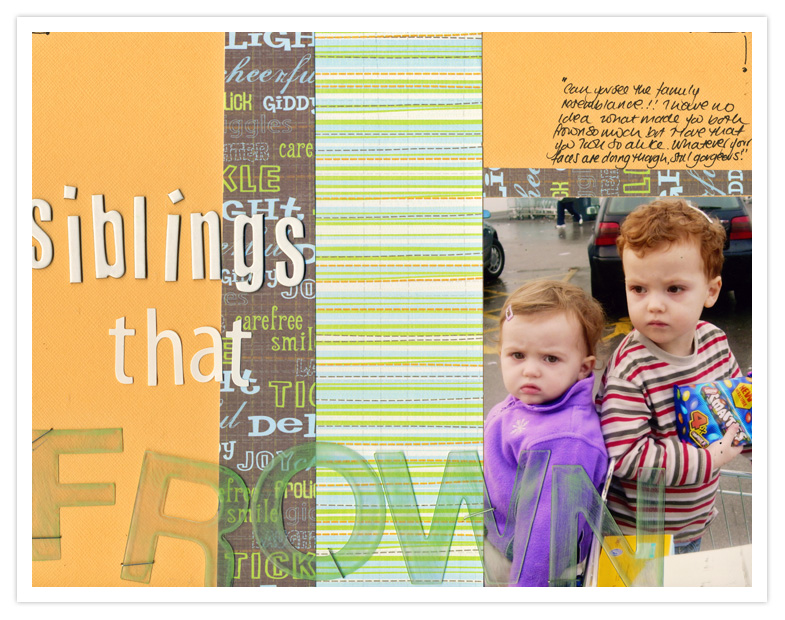 I gave up when the mess drove me potty. It wasn't an instant thing i just gradually couldn't stand the amount of mess. We had more kids, less space and i do like a bit of tidy. 🙂 Stumbling across another blog one day, I discovered the world of digital scrapbooking and as my confidence with photoshop was increasing I started to experiment with digital pages a little. The host of that blog also became one of my favourite online friends and is quite a star in the world of scrapping.
My interest slowly morphed more into the technical aspects of photography and i started to leave scrapbooking behind and focus on portraiture and newborn photography.
Ive been thinking about the beginnings of this all recently. Not necessarily scrapbooking but all those women who i used to follow with enthusiasm that have now fallen out of my timeline and my twitter feed. It made me sad a little, sad that i lost sight of what my blog was about and sad that i seemed to have forgotten something that i really really loved…and i feel like it is maybe something i need to re-visit.
Im not saying you are going to be seeing scrapbook pages popping up all the time. I have a LOT more stuff going on right now in life in general, try 2 whole extra kids 😉  So realistically its not going to happen. It may, it may not..we will see how it goes.  I have followed Cathy Z on instagram and read her blog for the first time in a long time. Her daughter is going to college now for goodness sake. 😉
But I am going to go back to reading those that inspired me. I am going to read their blogs. Like properly READ. Not just skim. READ their words, follow their links maybe even join in a little, or maybe not. 🙂 Im not putting the new year pressure thing on.
It feels good to be doing something, i have been a bit disenchanted with my blogging, the pursuit of better stats, higher rankings and frantic commenting. Im not saying I am not going to do all of those things. I do take part in some linkys that i really enjoy and thats not going to change.  But it feels good to go back to the start..even if ultimately that leads me in a different direction. Im always up for a bit of change….inspired by quotes like this…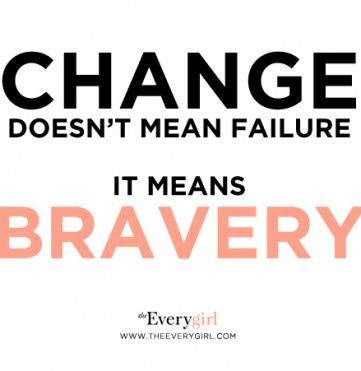 Follow: