A few weeks ago i went to buy some more training shoes. I have been really putting it off as my last time was something of an experience. But i knew that my current trainers had far too many miles on them, way beyond the conservative estimate of the shoe-making companies! So i thought it was time to get some more.
While i was in the shop the runner/shop assistant was asking me about races i had run and when i responded with the fact that i like to run on my own so races would be a little bit tough. She merely responded quietly with 'you should, you know'
Getting home i realised that she had popped a little leaflet of local races in my bag with the trainers. Flicking through i saw an advert for a local half marathon and 10K in February, checking the calendar i could see that i wouldnt be scheduled on to work that weekend. So i went to the computer and entered!!
CRAZY!
So i thought id better crank up my training a bit to get in shape for the longer distance. Im not too bad with distance its just that i rarely have the actual time in my day to do anything lengthy, apart from a the weekend when i can go out later (sun has risen YAY) an then see where it takes me. I usually go further and enjoy the daylight. I cannot wait till the clocks go forward then my usual time to go out is lighter and i don't go and out and return in the dark. My goal is now to aim for a half marathon by the end of the year! But first lets see how the 10K goes!:)
This week my daughter asked to come with me. I told her it would be slightly longer than she was used to. She was still up for it so we thought we would give it a go! I do cherish these times when i have a bit of alone time but when one of the kids asks if they can come along, i find it really hard to say no. 🙂 In our family i guess the older ones are starting to realise that they need to fight for their alone time with their parents!
So last weekend my daughter was my companion and most of the way she did really well. We stopped to admire some amazing sunrises and went further than we have ever gone before! i love the big fuss the nike app makes about a new PB in something!..makes me feel all special in a funny way.
So who is going to cheer me on, in my first ever race?
🙂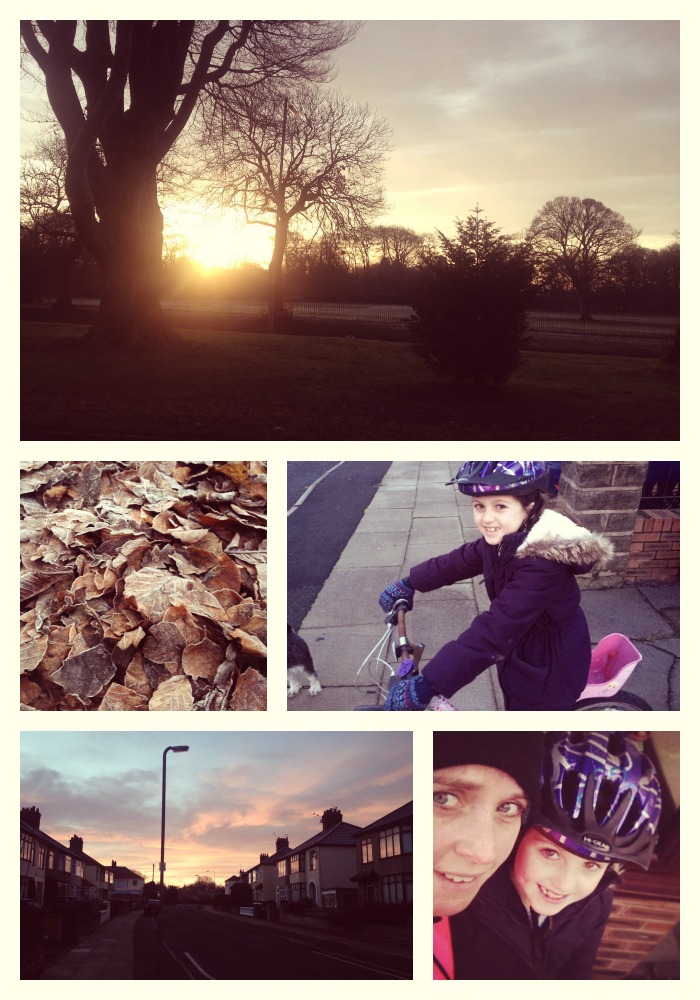 Follow: