The trees are starting to look amazing aren't they? Its that time of year when they really start to break out of those winter duds. With the lighter evenings as well it feels like there is a slow shift in the pace of our evenings. In the winter it can feel like tea comes soon after the end of school. But with the lighter, sometimes sunnier evenings it feels like there is loads of time before we need to start to thinking about evening routines and bedtimes. It feels nice to let those things go now. More like they way the spanish do it, although sadly without the siesta!!
One of the kids favourite things to do is to climb. Having a hardened outdoor, cliff climber as a Dad was probably always going to effect that! If there is a tree around then there will be one or all of my kids and my husband will be up it with me left holding the coats and the dog at the bottom!
A great place to climb trees is a local park, which has some grand, old trees with low, swinging branches that have probably had centuries of kids hauling themselves up onto them, scraping their knees and getting grubby. 🙂
Its lovely when the sun puts in an appearance through the leaves as well. This was one of those times when i didn't have my DSLR with me, I have used this park many times for portrait sessions, it lends itself beautifully to family shots as there are so many places for a family to interact and play together. So it was out with the iphone and whilst the images might not have the pin tight sharpness of my DSLR they are still as valuable.  "the best camera is the one you have with you" (chase Jarvis 2010)
Good times.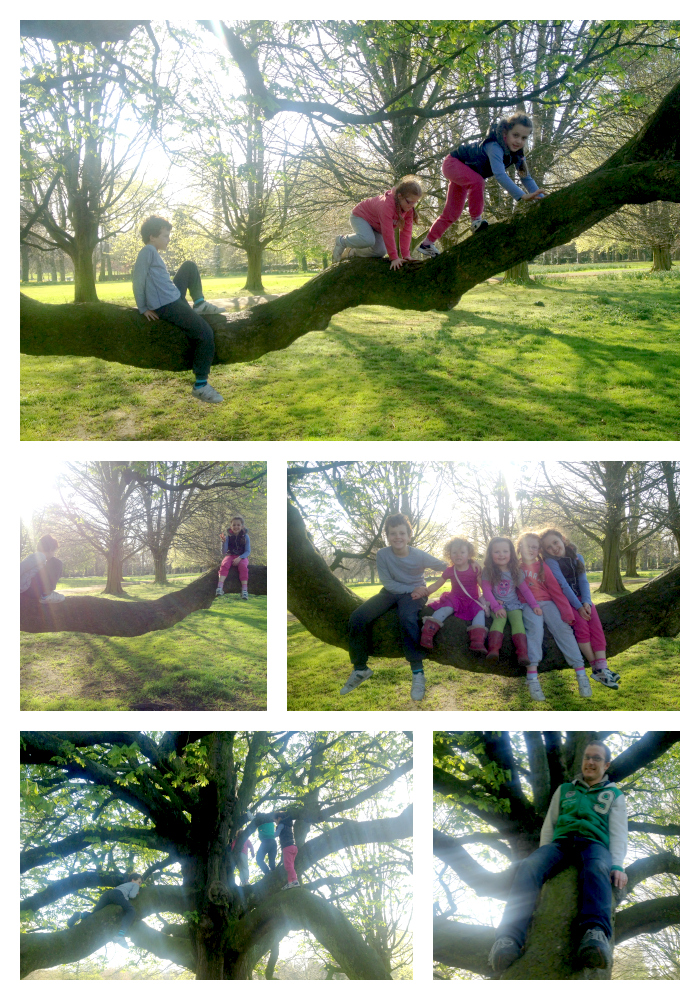 I am chuffed to have been nominated for a BIBS aware again this year. Thats Brilliance in Blogging. I have been nominated in the 'photography' category and if you would like to go and vote for me to get into the finals then please follow this link. I am just incredibly honoured that there are folk that took the time to nominate me. thank you xx