The be one percent foundation was set up here in the city i live in by a couple of guys who were driven to try and be part of something that aims to change lives and balance out the chasm between the richest and poorest in this world. By donating one percent of their income to the foundation it enables them to work in conjunction with other charities based in some of the poorest nations in the world to change lives by seeing some of the most basic needs are being met. Things we take for granted…so..so…many times…
the basics…
like..
water…
clean
drinking
water
When you go to the tap and get a drink of water…think of the millions..yes millions..who can't do that. Have to walk for days to get water and then risk giving their child that water which may have ghastly horrible diseases floating around in it.  ( image from water.org)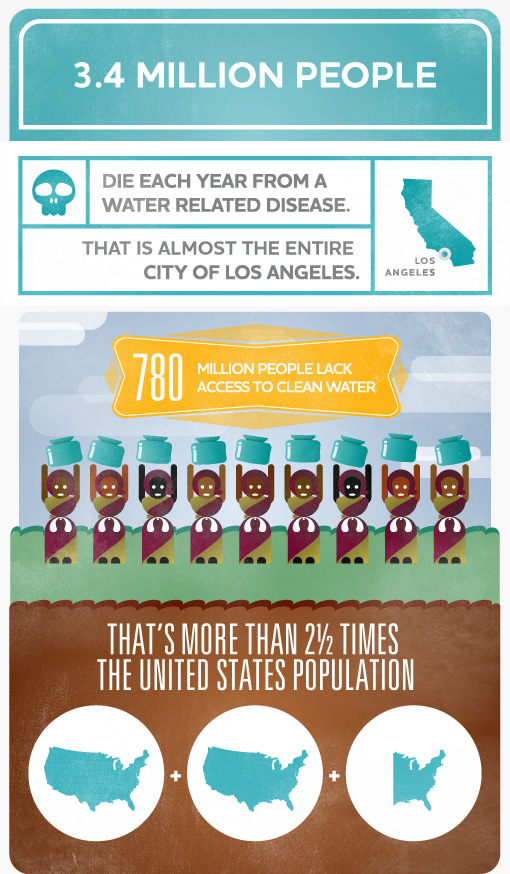 It is staggering…frightening..
Now it may seem like The  be One percent foundation is a bit of a small drop in a large pond. Whats it going to do with these little bits of cash being sent their way every month or so? Well…here's the thing..in my mind this is how it works…
and bear in mind i spend a lot of my days with pre-schoolers. 😉
My little ones like watching the movie called 'bee movie' In this movie it follows one solitary bee taking on the human race for stealing honey. It is a cute, far-fetched cartoon style movie voiced by a couple of well known actors to keep the parents amused…but at the end of the movie (i wont spoil the plot)…the bee and his human friend are flying a plane load of flowers and the engines cut and it looks like certain doom. But out of the horizon come a swarm of bees…millions and millions of bees..they fly up under the plane and cover it from the tip to the tail and out to the wings…and they support it and land the plane safely on the ground.
Now a bee and a large aircraft = no match right?
Well not when there are millions and millions of bees. 😉
Working together those tiny drops in the ocean can become a force for change, directing the sea and bringing the winds of equality and security into vulnerable places.
So will you join? Share? Go like the page…commit your one percent.
and start thinking bee 🙂
So this week..to go along with my water theme the giveaway is going to be of the LUSH nature again. I love LUSH. All you need to do is follow the rafflecopter.  You get extra extra kudos if you sign up with the one percent foundation of course. Please at least go and check it out. The entries for things to do with one percent are the biggest so please do them!
Follow: