A week or so ago my girls and my OH ran the 5K colour splash run for Claire House. This is an amazing charity that works to help terminally ill children. They arranged this great run around one of the city's massive parks with the added interest of at every KM mark the runners get doused in powder paint of different colours. I guess the idea being when they complete the race they are a rainbow of colour! Its such a lovely idea and i was keen to capture it on camera.
We were running a bit late getting to the park and so the kids and OH ran off to join the race and of course i foolishly thought that i would be able to track them down again…
Yeah…that would be not.
So my son and our two little ones jogged round to a few of the markers then gave up and headed back to the finish to wait….
Its all fun till someone gets hit in the mouth with a load of paint!!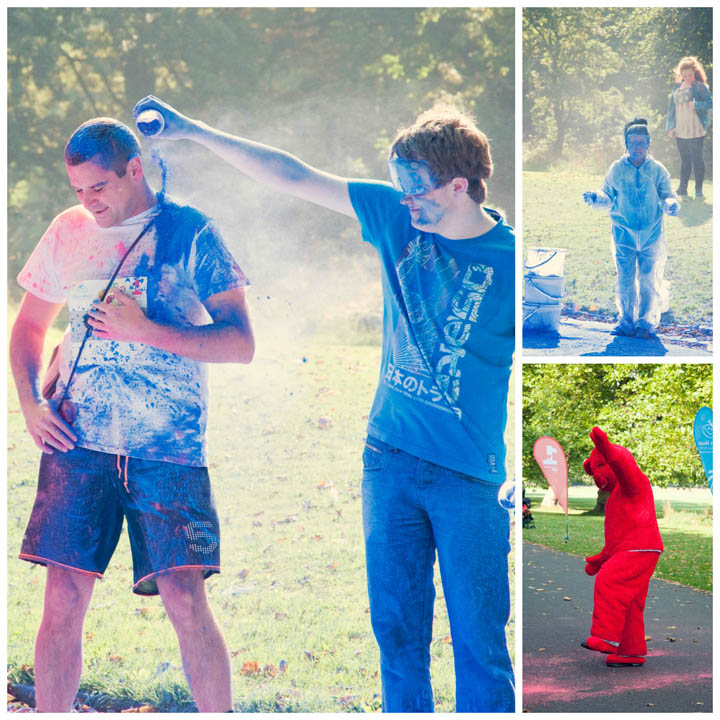 One of the first people across the line and he got to high five the red bear!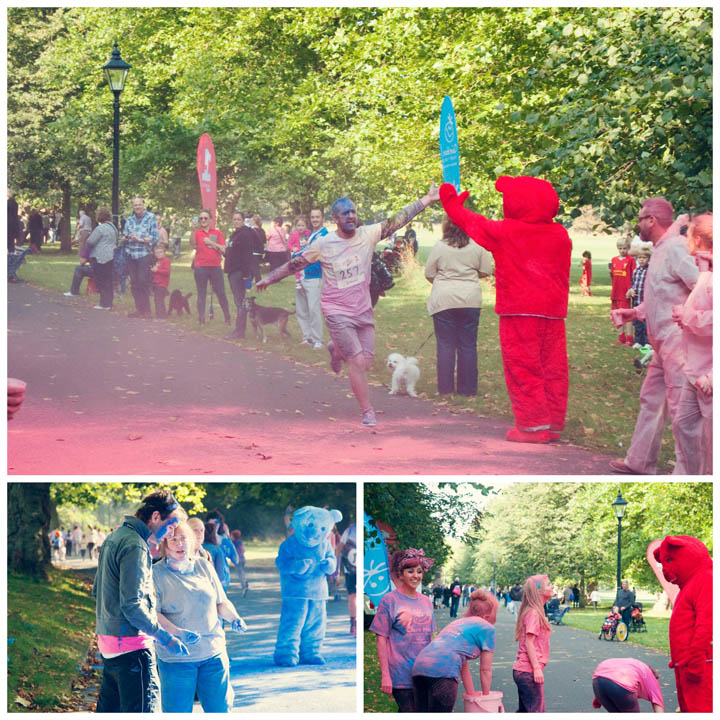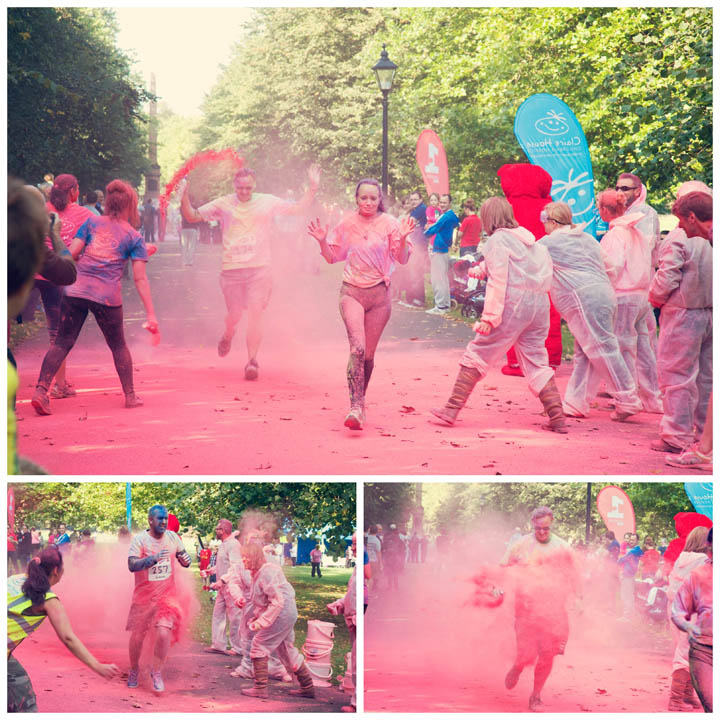 running across the line meant taking on a LOT of paint!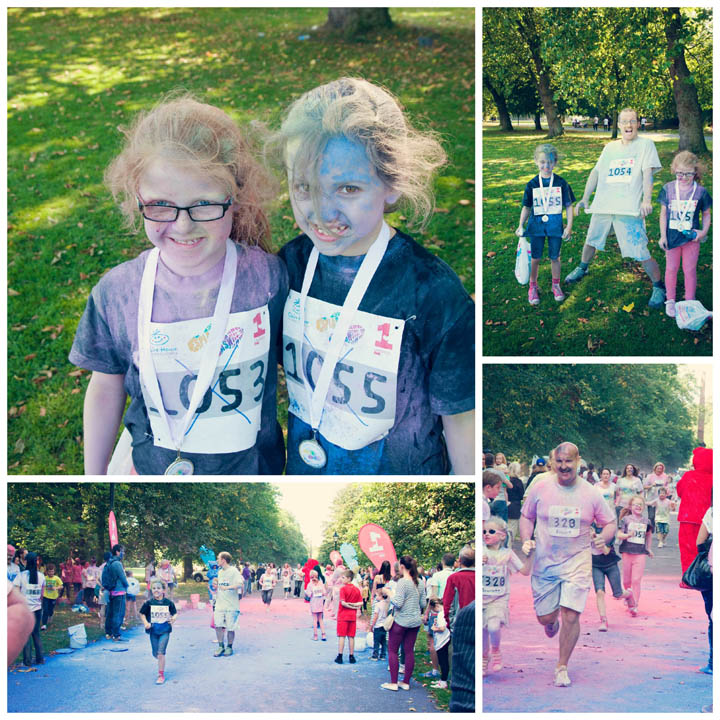 My amazing girls and OH who made it round in fine style. Yes it took ages to get all that paint out of their hair!!