On saturday i had my last two photoshoots of the year. I don't take on any more in december as people generally want the images for christmas and its really not that far away now EEK!…and i have another job which doesn't stop for christmas so its nice to lighten the load a little. 🙂
I dont mention my photography much on the site, i think i have mentioned it before, because i have a separate blog for my client photographs and this is a blog about my family and so it didn't seem to make sense to mix the two..but lately i have been wondering about my blog and what sort of niche it fits into (if at all). I guess im not sure at the moment, i think it has been brought on by a couple of things happening that have made me wonder how people view my blog and what i write about. Ive always been one that doesn't really want to fit into a certain box and im not sure if reflecting that in my blog is such a good thing. Maybe its just confusing. I dont know…
Anyway..digressing a little there… 😉
Back to my photography..My hobbieography 😉
Capturing people's families has been so important to me and its always interesting as a photographer to see which images people really like. This year has been a year of learning and growing and being inspired. Its been quite an eventful year and i have tried some new things with my photoshoots, some of those things have worked and some of them haven't. I've been stung a couple of times by others and by making lousy decisions myself. But its always good to have those lessons to learn from. They might hurt at the time but once that is past the lesson is in the getting up and moving on. As the great Nelson Mandela said..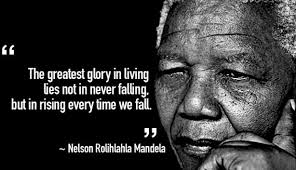 So i thought i would spend a few weeks reflecting on some of my favourite shots of the year, maybe a little about how i took them, my settings and a little bit of background to what i was thinking and also just a little happy jaunt down memory lane.
So first up:
This was a studio session for this little ladies newborn sister. So a large part of the session was doing newborn stuff and waiting for her little sister to settle and get comfortable. But when we got to her turn she really came out of her shell and stole the show. What i love about this picture is that sweet intensity that kids have when you tell them to look into the camera. They cannot hide their feelings, even if they can stop whatever they are feeling spreading to their mouth then their eyes show it loud and clear.
I love that she has the whisper of smile on her lips (i am probably asking her if she can see the friendly spider in my camera lens!). She is totally centered in the image, which i think adds to the drama of the and the intensity. I am a big fan of the rule of thirds when it comes to composition and only very occasionally will shoot an image like this, it takes something quite special to hold the entire centre of an image and i think she really really does.
Plus…my goodness..that hair!!
Generally for studio settings with kids my camera settings are fairly static…i use strobe lights so i use manual settings of f9.0/iso125/shutter 1/160